The Gambling Commission has taken regulatory action against two online casinos. Together, Rank Digital Gaming and Annexio must pay a total of £1.3 million after social responsibility failures were uncovered by the regulator. Meanwhile, the lifting of Covid restrictions in England could mean a boom in business for casinos and high-street bookies.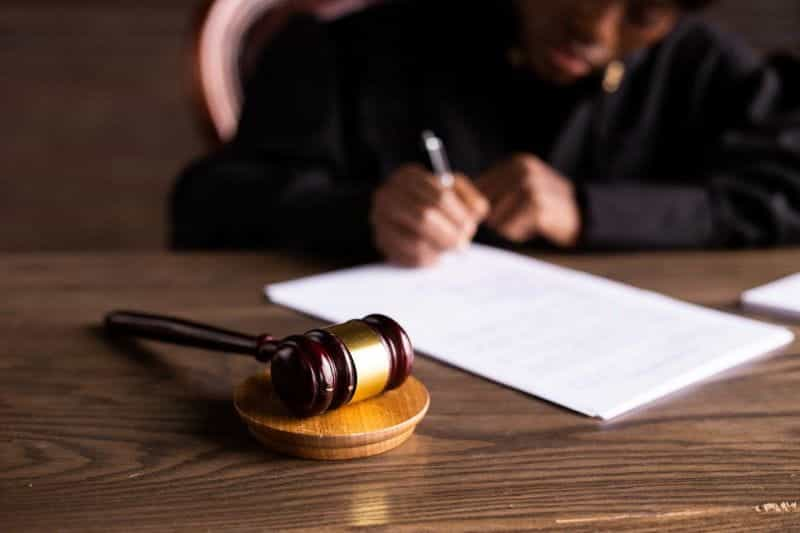 The combined penalties for Rank and Annexio are worth more than £1 million. ©Ekaterina Bolovtsova/Pexels
Fell Short of Standards
The Gambling Commission has named the latest online gambling businesses to fall foul of its strict rules. Rank Digital Gaming and Annexio are two online casinos operators that have been found guilty of social responsibility and money laundering failures. Both businesses have been fined, and will together have to pay a total of £1.3 million.
Announcing the regulatory action, Executive Director of the Gambling Commission Helen Venn had stern words for the two businesses. Both operators have been named and shamed, to serve as a warning to other gambling firms not to make the same mistakes. Venn said:
"We expect high standards from operators to ensure gambling in Britain is safe and crime free. Those businesses that fail to meet these standards will find themselves facing costly regulatory action."
The Gambling Commission is responsible for regulating gambling businesses operating in the UK, including bookmakers, lotteries and online casinos. Its aims are to ensure that gambling is free from crime, conducted fairly and that children and vulnerable people are protected from harm. It does this by ensuring that operators comply with the 2005 Gambling Act, as well as their licensing conditions.
Rank Digital Gaming is based in Alderney and is well known for its Bella Casino, Grosvenor Casino and Mecca Bingo brands. It has been ordered to pay a regulatory settlement of £700,557 due to its social responsibility failures. Issuing a public statement, the regulator went into further detail, outlining Rank's shortcomings.
After carrying out a compliance assessment of Rank Digital Gaming, the Commission identified a number of failings. It then carried out review of its license, which uncovered failings in Rank's processes to protect vulnerable people. Between October 2019 and February 2021, Rank was found to have failed to comply with some of its license conditions and codes of practice.
AML Failings
The investigation found that Rank failed to interact with customers effectively to minimize their risk of experiencing gambling harms. In the case of some customers that held multiple accounts, it failed to properly monitor and observe the behaviors and transactions linked with those accounts. Rank also failed to ensure that individuals that had self-excluded were unable to gain access to gambling.
In deciding on its regulatory action, the Gambling Commission did take into account that Rank had already taken some remedial action to rectify its shortcomings. Nevertheless, the online casino operator was hit with a £700, 557 payment, in lieu of a financial penalty. Rank has also had to agree to the publication of a statement of facts, as well as covering the Commission's investigation costs.
Annexio trades as Affiliate Empire and operates the brand lottogo.com. It was found guilty of both social responsibility and money laundering failures, and consequently must pay £612,000. The regulator uncovered failings in Annexio's processes for preventing money laundering and protecting vulnerable people whilst conducting a licensing review.
Key failures took place between October 2019 and November 2021, whereby Annexio failed to comply with a number of its license conditions. Its money laundering and terrorist financing risk assessment was found to be lacking, as were its AML policies and procedures. Annexio also failed to inform the regulator of a bug in August 2020, which enabled customers to circumvent deposit limits.
Annexio's regulatory settlement consists of a £612,000 payment, comprising of £112,000 divestment and £500,000 penal element. It must also pay for costs incurred by the Gambling Commission's investigation.
Money collected from both regulatory settlements will be directed to the National Strategy to Reduce Gambling Harms. Since 2019, the strategy has worked with a large number of organizations to combat gambling harms, such as unemployment, debt and physical and mental health conditions. It takes a public health approach, prioritizing prevention, education, treatment and support.
Plan B Lifted
Bricks and mortar casinos and betting shops in England are expected to see an uplift in business, as coronavirus restrictions are to be lifted by the government. Plan B measures, including face coverings in public places and Covid passports will be dropped on January 26th. Guidance to work from home where possible will also come to an end.
The Prime Minister has said that England will revert to Plan A measures, in light of the uptake of booster jabs. Johnson has told scientists that he believes that the wave of Omicron has peaked nationally. More announcements regarding travel rules and restrictions on care home visits are expected to be made during the coming week.
Speaking at a Downing Street press conference, Health Secretary Sajid Javid remarked on the achievement reached by the country working together. However, he warned that the lifting of restrictions is by no means the end of the pandemic, as the public will have to learn to live with the virus.
Preventative measures such as handwashing and ventilating rooms are still recommended, and those who have not yet been vaccinated are urged to do so. People who test positive for the virus are still legally required to self-isolate, although the Prime Minister has indicated that that rule could soon be relaxed too.
While the lifting of Covid measures has been met with caution, the news has come as a relief for many sectors. Work from home guidance has impacted the hospitality sector, while other safety measures discouraged people from visiting casinos, arcades and bookmakers in their leisure time.
The devolved nations are moving at different speeds when it comes to lifting Covid restrictions. In Wales, crowds are set to return to sporting events on January 21st. Nightclubs will be allowed to reopen a week later. In Scotland, nightclubs will be allowed to reopen on January 24th, meanwhile in Northern Ireland, they will have to stay closed.
Source: Read Full Article