Leeds, United Kingdom, April 20, 2022 — SUZOHAPP will be exhibiting at Interfun Expo that will take place in Leeds, UK between 26-27 April.
At this year's event, SUZOHAPP will be showcasing a wide array of amusement products including both customer favorites and new offerings. In particular, SUZOHAPP will be highlighting products such as redemption tickets, tokens, cups, printer rolls, billiard products and a new change machine.
For new developments, SUZOHAPP will be displaying the Dual Change Cashless, a new change machine which addresses the requirement for contactless payments for arcades and Bingos.
"During this pandemic, we have closely studied the new spending habits of consumers, which have shifted inevitably over the last two years" said Tim Kennedy, Vice President of Sales for Europe. "To accompany the return to the arcades, amusement halls and Bingos, SUZOHAPP has developed the Dual Change Cashless, its latest innovation in terms of payment systems. Stop by booth #49 to find it out more!"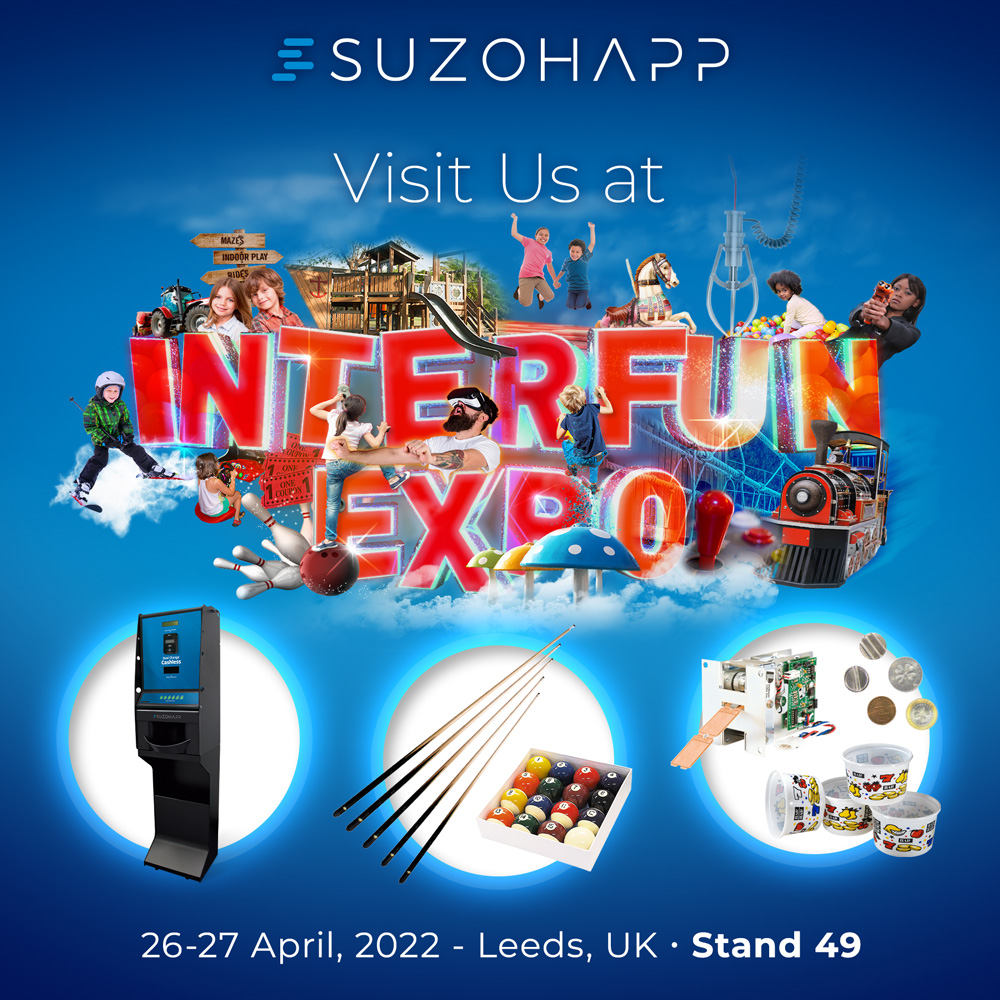 About SUZOHAPP
SUZOHAPP is a world leader in the manufacturing and distribution of gaming, amusement, and sports betting products.  Serving operators and OEMs for over 60 years, SUZOHAPP carries a vast portfolio of components available for immediate distribution and for developing custom built solutions.  More information, along with a comprehensive online components catalogue, is available at www.suzohapp.com. SUZOHAPP is owned by affiliates of ACON Investments, L.L.C., a Washington, D.C.- based international private equity investment firm that has responsibility for managing approximately $5.5 billion of capital. For more information, visit www.aconinvestments.com.
Source: Read Full Article