888poker has celebrated the twentieth anniversary of its launch by announcing Chris Eubank Jr as its latest cultural ambassador. The former two-time IBO super-middleweight world champion boxer will take part in a range of exclusive events with the online poker brand over the course of the next year. The announcement comes ahead of the boxer's long-awaited match against Liam Williams next month.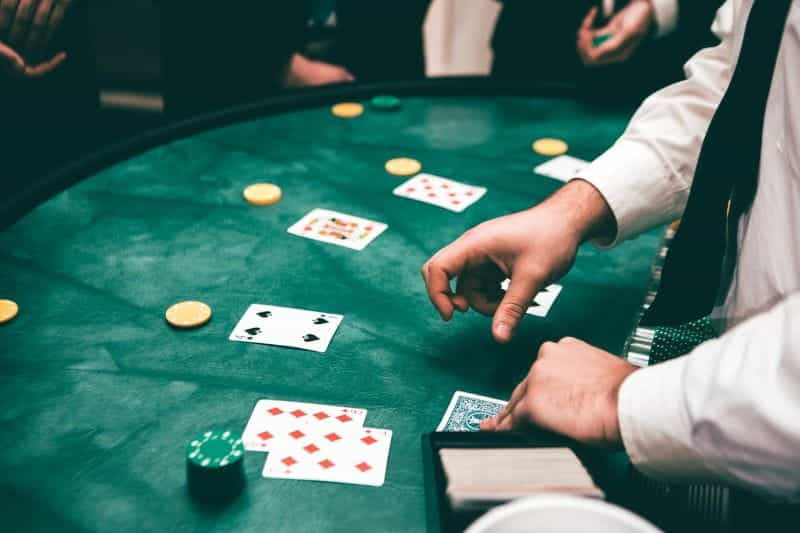 The acclaimed middleweight champion boxer has revealed a passion for poker. ©Javon Swaby/Pexels
888poker's Twentieth Anniversary
Chris Eubank Jr is best known for his achievements in the boxing ring. Amongst his accolades are two WBA interim middleweight titles, two IBO super-middleweight titles and the British middleweight title in 2016. Eubank Jr is currently ranked as the world's number one active middleweight boxer by BoxRec and the World Boxing Association.
Last year, Eubank defeated Marcus Morrison and Wanik Awdijan. He is hoping to get 2022 off to a great start with his much-anticipated match against Liam Williams on February 5th. The fight was originally set for December 11th, but had to be postponed when Williams suffered a shoulder injury. The clash was delayed further when the British Boxing Board of Control suspended all January matches.
Now the face-off has been given the green-light to go ahead, and will take place in Cardiff. That means that Williams, a former roofer from the Rhondda Valleys, will fight in front of a home crowd. The winner will take the title of UK's number one middleweight. The hotly-awaited fight will air live on Sky Sports.
What fans of the world-famous boxer might not know is that Eubank is also a highly-skilled poker player. He has participated in high stakes poker games around the globe and has even starred in PokerGo's high stakes poker series 'Poker After Dark'. Eubank was thrilled to reveal his signing with 888poker, stating:
"Poker is one of the great passions in my life, so I am delighted to partner with 888poker. For me, the beauty of poker is in its community. And 888poker is doing a fantastic job of making poker more about fun and less about the grind for players in all levels with its user-friendly platform."
Speaking to press, Eubank added that he was excited to begin the partnership with the leading poker platform over the coming months. Eubank's signing marks a historic moment for 888poker, as it celebrates its twentieth anniversary. 888poker has announced that it will commemorate that achievement throughout 2022.
Passion for Poker
Since its launch in 2002, 888poker is proud to have welcomed more than 15 million players to its successful online poker room. Other landmarks include more than 25 billion hands dealt and over $6 billion awarded in tournament prizes worldwide. 888poker is the second biggest poker room in the UK, topped only by PokerStars.
888poker has outlined its commitment to reaching even greater heights, via its ambitious content strategy and focus on innovation. It will continue to influence the direction of online poker, making use of the best proprietary technology to enhance player experiences. Special events planned for the duration of 2022 will also boost poker888's brand recognition in the UK.
Amit Berkovich, VP, Head of Poker at 888, was delighted to name Eubank as the latest sporting hero to partner with 888poker. Reiterating the company's commitment to bringing its players the best in entertainment, Berkovich stated that there is much planned to support 888poker's continued growth and development. He added:
"I am happy to welcome Chris to the 888poker family as our Cultural Ambassador. The authenticity, integrity, and excitement he brings – whether that's in the ring or at the poker table – perfectly matches our values and creates a great fit for our brand. This is a fantastic partnership and an exciting kick-off for our 20th anniversary year."
Eubank will star in many of 888poker's player-focused events this year, alongside the operator's impressive roster of brand ambassadors. Professional poker players representing the platform include Dominik Nitsche, Martin Jacobson, Chris Moorman and Kara Scott.
Other celebrity brand ambassadors are former Brazilian footballer Denílson, cricket legend Shane Warne and mixed martial arts fighter George St. Pierre. Uruguayan professional footballer Luis Suárez had also signed with 888poker in 2014, but the partnership was soon dissolved after the player's third biting incident.
ASA Investigation
According to UK paper the Mirror, Eubank has already started bragging about his poker wins against other fighters. He claims to have beaten retired fighters David Haye and Carl Froch, not in the ring, but in the poker room. Eubank has played with Haye a number of times and against Froch in a charity tournament.
Eubank is an avid poker player and has competed in online tournaments and cash games throughout his boxing career. Boasting of his poker credentials, Eubank said that Ryan Garcia had recently given him a good game Las Vegas, but that he had still come out on top.
He described playing poker with fellow fighters as extra competitive and said that his rivals often underestimate him and try to bluff him. Eubank added that that preconception has helped to make him a better poker player, describing his style as 'all-action'.
Eubank is looking forward to the opportunities that partnering with 888poker will bring. He plans to leverage his position to make a name for himself in the poker scene, travelling all over the world to take part in the top poker tournaments.
Earlier this month the Advertising Standards Authority investigated two YouTube videos containing adverts for 888poker, after concerns were raised that they could be directed at children. The sponsored videos were shown on Callum Airey's channel, and were seen last August.
However, the ASA did not uphold the complaints made against the videos. After investigating the viewing demographics of the videos, it found that at least 75% of the channel's followers were over the age of 18. The content of the videos was also found to be unlikely to appeal to children.
Source: Read Full Article