Major casino operator Caesars Entertainment has revealed that the Eastern Band of Cherokee Indians (EBCI) will be its joint venture partner for a new land-based casino development project in the state of Virginia. The Caesars Virginia casino, located in Danville, Virginia, will see work commence already this week in August 2022, and is scheduled to open in late 2024.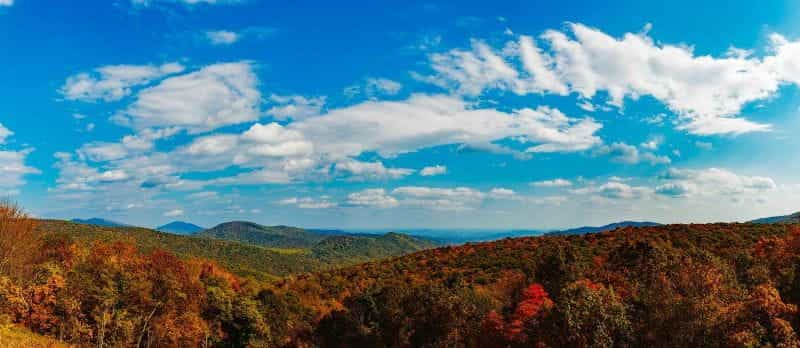 Caesars Entertainment has said that the Eastern Band of Cherokee Indians (EBCI) will be its joint venture partner for a new land-based casino development project currently underway in the state of Virginia. ©12019/Pixabay
Caesars Virginia Resort is Expected to Create Thousands of Jobs
The popular US-based casino and sportsbook operator Caesars Entertainment has come out with the news that the Eastern Band of Cherokee Indians (EBCI) will be its latest joint venture partner for its new land-based casino development project in the US state of Virginia.
Caesars are not ones to wait around – as work on the new Caesars Virginia casino in Danville will commence already this week in August 2022. The full cost to develop the entire casino is expected to reach upwards of $650 million.
The casino giant sweetened the deal for Virginia by specifying that the full-service entertainment complex has the potential to create thousands of operational and construction jobs. It is expected to be completed by and open in late 2024.
The Caesars Virginia project will proudly boast a 500-room hotel and a casino gaming floor with over 1,300 slot machines, 85 live table games, 24 electronic table games, a WSOP poker room and, of course, a Caesars sportsbook.
That is not all, however, as the resort will also feature a spa, swimming pool, bars and restaurants, a 2,500-seat live entertainment theater and 40,000 square feet of meeting and convention space.
Caesars will act as the manager of the casino and, along with the Eastern Band of Cherokee Indians (EBCI) and a local minority investor, will also serve as partners in the joint venture.
ECBI Chief Says It is Excited to be Expanding Long-Standing Relationship with Caesars
Like many other tribes, the Eastern Band of Cherokee Indians (EBCI), a Native American tribe with deep roots in the area now known as Virginia, operates tribal gaming offerings in the state, with EBCI principal chief Richard Sneed claiming that it was pleased to be extending its standing collaboration with Caesars Entertainment for the upcoming Caesars Virginia resort project:
"This venture is a vital opportunity for our nation and our people. We are excited to be expanding our longstanding and successful partnership with Caesars Entertainment to develop a first-class resort that will be defined by luxury and service that Caesars' guests have known and come to expect."– Richard Sneed , Principal Chief, Eastern Band of Cherokee Indians (EBCI), Press Release
For its part, Caesars president and chief operating officer Anthony Carano touted the operator and ECBI's 20-year partnership – sure to be an asset during the development of the Caesars Virginia resort in Danville:
"We are excited to build a world-class Caesars resort in Danville with the Eastern Band of Cherokee Indians, a valued partner of Caesars Entertainment for more than 20 years."– Anthony Carano, President and Chief Operating Officer, Caesars Entertainment, Press Release
Carano went on to explain that the operator's wide range of different locations across all of the United States speaks to its unmatched service, benefits and overall excellence:
"Caesars' diverse collection of destinations across the US is synonymous with unparalleled service, impressive benefits through our Caesars Rewards loyalty program, superstar entertainment talent and culinary excellence."
Caesars Partnered with Memphis Grizzlies Earlier in August 2022
Caesars continues to expand its reign over the United States' retail and sports betting scenes, announcing a new multi-year partnership with National Basketball Association (NBA) franchise the Memphis Grizzlies earlier this month in August 2022.
As is somewhat customary in this sort of deal, the Caesars Sportsbook brand will act as an official sports betting partner of the Tennessee-based basketball team. However, it will also launch a Caesars Sportsbook Lounge located on the main plaza for all events at the Grizzlies' home stadium – the FedExForum arena.
In return, Caesars will receive access to official Grizzlies logos and marks. The Caesars Sportsbook will receive a huge exposure boost thanks to fixed in-game signage inside the FedExForum, as well as presenting entitlement of the Grizzlies' pre-game and post-game radio broadcasts.
Speaking on the occasion, Caesars Digital co-president Chris Holdren celebrated the Grizzlies' recent streak of good luck, noting that Tennessee is an important, burgeoning market in the operator's eyes:
"The Memphis Grizzlies are an exciting young NBA team, and it's great to announce this partnership ahead of what should be a special season for the franchise. Tennessee is an important state for us, filled with passionate sports fans. We embrace the chance to strengthen our connection in the Memphis area through the legacy of our nearby resort, Horseshoe Tunica. This collaboration allows us to engage more sports fans while bringing them experiences they can't get anywhere else."– Chris Holdren, Co-President, Caesars Digital, Press Release
Hard Rock Sportsbook Went Live in Virginia in May 2022
Virginia sports bettors are certainly not at a loss when it comes to sports betting options, what with Hard Rock Digital, the digital subdivision of the Hard Rock franchise, launching its Hard Rock Sportsbook mobile app in the state back in May 2022.
Hard Rock was also scheduled to open a retail sportsbook in the state in July 2022, located at its Bristol casino location and bringing in an impressive 600 jobs to the region. The launch of its mobile sportsbook in Virginia marks the second state in which it is currently live, along with Arizona.
Allie Evangelista, President of Hard Rock Hotel & Casino Bristol, expressed excitement at the prospect of welcoming many more sports betting fans to her casino:
"We can't wait to welcome sports fans from across the region to our retail sportsbook location in Bristol. The Hard Rock Sportsbook mobile app will be an extension of our Bristol property, allowing sports fans to continue their legendary entertainment experience throughout Virginia."
Source: Read Full Article