The ever-popular casino owner and operator Bally's Corporation has agreed to sell two more casino properties to Gaming and Leisure Properties (GLPI) in the form of a sale-leaseback deal worth an impressive $1 billion. The Bally's Twin River Lincoln Casino Resort and Bally's Tiverton Casino & Hotel locations in Rhode Island are being taken over by GLP Capital.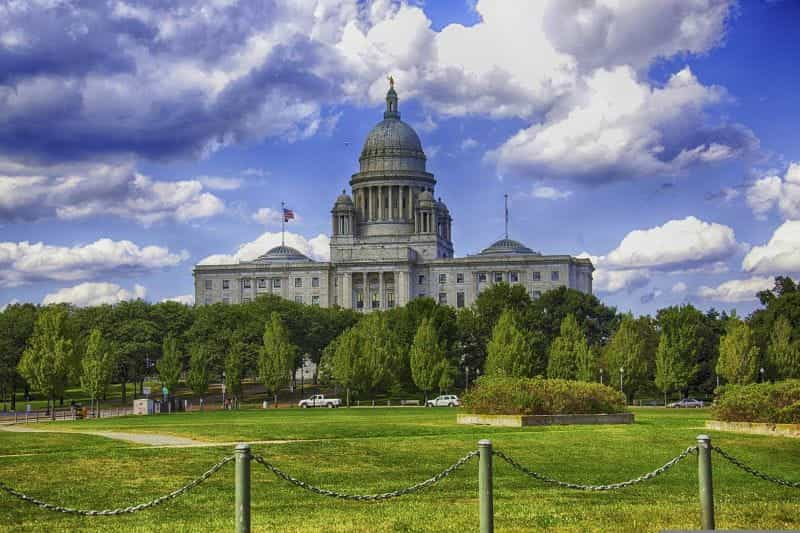 Bally's Corporation has agreed to sell two more casino properties to Gaming and Leisure Properties (GLPI) in a sale-leaseback deal worth roughly $1 billion. ©MOHANN/Pixabay
Bally's to Immediately Lease Back Both Properties; Retain Control of Gaming Operations
The world-renowned major casino owner and operator Bally's Corporation has announced that it plans to sell two more casino properties to Gaming and Leisure Properties (GLPI) in a sale-leaseback deal worth approximately $1 billion.
The two properties in question – The Bally's Twin River Lincoln Casino Resort and Bally's Tiverton Casino & Hotel locations in the US state of Rhode Island – will be acquired by GLP Capital, the operating partnership of the gaming real estate investment trust.
As part of the deal, Bally's has agreed to immediately lease back both properties while continuing to own, control, and manage all the gaming operations taking place at the facilities on a constant basis. It specified that the deal is subject to customary regulatory approvals, and that the Lincoln casino resort is also subject to lender consent.
Bobby Lavan, who is the chief financial officer of Bally's, said the operator was looking forward to entering into the deal with GLPI, and that the deal would provide it with strong long-term liquidity:
"Bally's is excited to enter into this transaction with GLPI, further strengthening our growing relationship. The transaction will provide the company with significant, long-term liquidity, ensuring that Bally's is best positioned to continue executing its capital and strategic plan, as well as to capitalize on future opportunities presented in the market."– Bobby Lavan, Chief Financial Officer, Bally's Corporation, Press Release
Bally's master lease between itself and Gaming and Leisure Properties (GLPI) will grow further with the inclusion of the two new properties. The rent will be set at $76.3 million and the master lease, which was first signed last year in 2021, holds an initial term of 15 years followed by four five-year renewals at the tenant's request.
Normalized Rent Coverage on Lease to be 2.0x in First Calendar Year
Going into further details on the sale-leaseback deal between Bally's Corporation and Gaming and Leisure Properties (GLPI) on two Rhode Island casino properties – Bally's said normalized rent coverage on the master lease – which also includes properties such as Bally's Dover Casino Resort, Bally's Evansville Casino & Hotel, Bally's Quad Cities Casino & Hotel and Bally's Black Hawk Casinos – is expected to be 2.0x in the first calendar year following the completion of the acquisition of the real property assets.
To show its commitment to the deal, GLPI agreed to pre-fund a deposit of up to $200 million, should Bally's agree to it as well. The deposit will be credited or repaid to GLP at the closing of the deal and the end of 2023. Furthermore, Bally's will pay a $9 million transaction fee at closing.
In the somewhat rare event that all third-party consents and necessary approvals for the acquisition of Lincoln are not received in time, both partners revealed that GLP will instead take over the real property assets of the Hard Rock Hotel & Casino Biloxi in Mississippi along with Tiverton for total price of $635 million and a combined annual rent for Tiverton and Biloxi of $48.5 million.
In this case, GLP will also have the option to acquire the real property assets of Bally's Lincoln location before the end of 2024 for a purchase price of $771 million and additional rent of $58.8 million. GLP was founded in 2013 and currently boasts a portfolio comprising 55 gaming and related facilities and amenities across 17 US states.
Bally's Won Bid to Build Massive Chicago Complex in June 2022
In other recent Bally's news, the casino operator was chosen in June 2022 as the preferred bidder to build and operate what is expected to be a highly lucrative, massive new $1.7 billion land-based casino resort in the center of Chicago, Illinois.
The large-scale project is expected to include 3,400 slots, 170 table games, 10 food and beverage venues, a 500-room hotel tower with rooftop bar, a 65,000 square foot entertainment center, and much more. It is also expected to generate over $800 million in stabilized gaming revenue on a yearly basis, a large part of which will support the City of Chicago's contributions toward its fire and police union pensions.
The project has been touted as bringing over 3,000 annual construction jobs to Chicago, as well as 3,000 permanent jobs upon its completion. Bally's has also notably signed a neutrality agreement with the Chicago Federation of Labor (CFL), guaranteeing in the process high-paying roles for Chicago's organized labor groups in the operation of the resort.
The Chairman of Bally's Corporation's Board of Directors, Soo Kim, drove home Bally's wish to serve the city of Chicago and its people:
"We would like to thank Mayor Lightfoot and her office for conducting a tough, but fair, RFP process, and for selecting Bally's Chicago as the preferred bidder for the City's casino. Our vision is that Bally's Chicago will be of the people, by the people, and for the people of Chicago. Chicago is a unique and vibrant city, deserving of a world-class gaming and entertainment destination that drives the local economy, supports local labor, creates multigenerational wealth for minority investors, and showcases the best of what the City has to offer. We look forward to continuing to work collaboratively with the City Council and various City departments, the CFL, the Illinois Gaming Board, and all of our valued community partners on this exciting endeavor."– Soo Kim, Chairman of the Board, Bally's Corporation, Press Release
Bally's Struck Partnership with Cleveland Browns in May 2022
Bally's continues to expand further and further into America's betting scene – and sports betting is no exception here either. In May 2022, it stepped into a long-term partnership with the National Football League (NFL) team the Cleveland Browns, becoming its official sports betting partner as a result.
The deal comes just shy of Ohio beginning to officially launch its legalized sports betting market, which Governor Mike deWine has set a launch deadline of January 1st, 2023 for.
Dave Jenkins, Haslam Sports Group executive vice president and chief operating officer at the Cleveland Browns, chose to highlight Bally's fan-centric ethos in a shared statement:
"In addition to their incredible resources and expertise, Bally's Interactive has the fan-first mindset that is consistent with our focus and pivotal to creating successful, fully integrated sports betting experiences, and we look forward to supporting Bally's efforts to provide these innovative opportunities to Browns fans and all sports fans in Ohio in the near future."
Source: Read Full Article